the boundless energy of children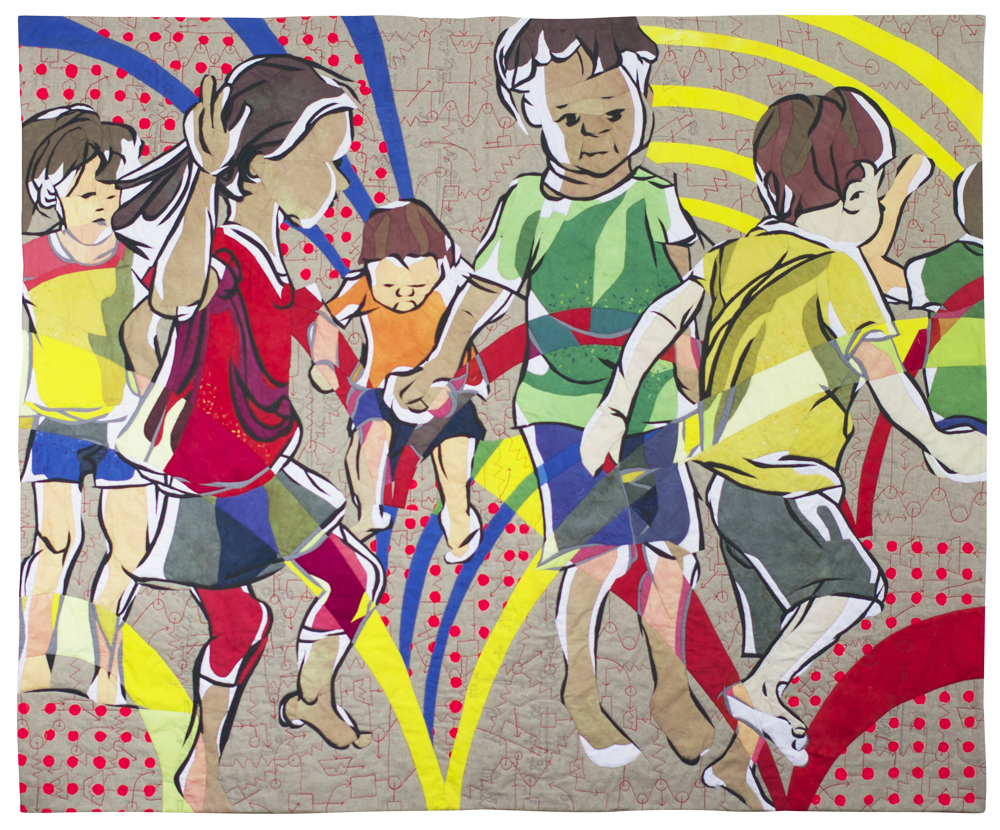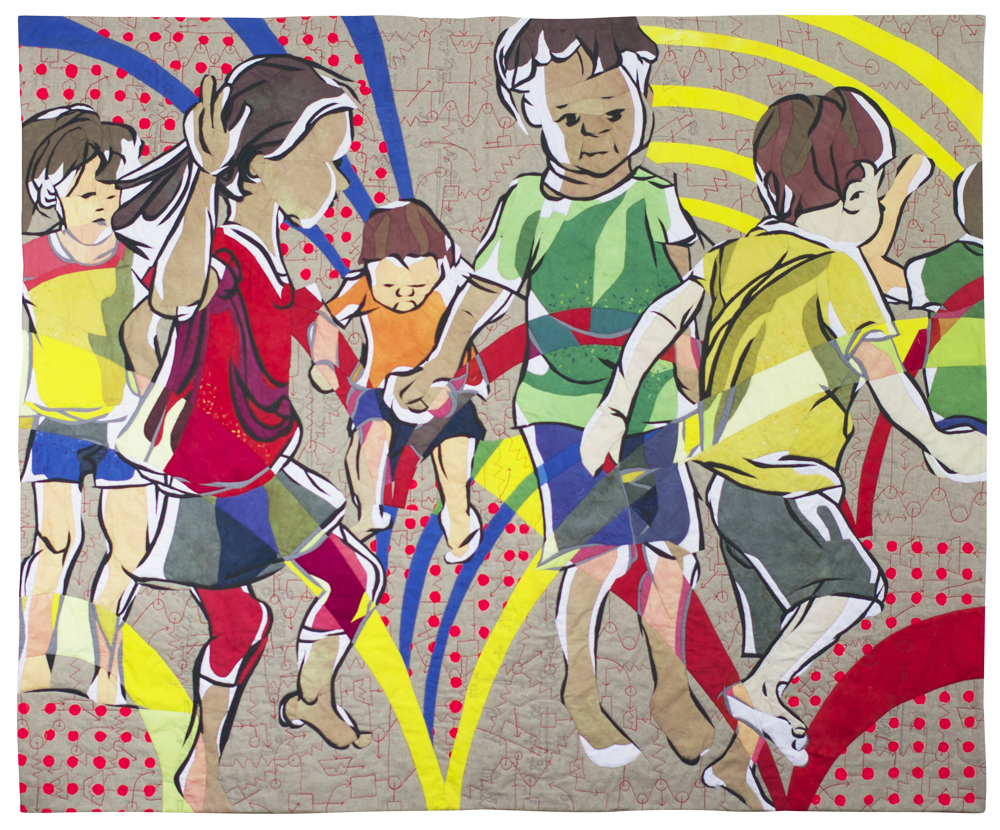 the boundless energy of children
'The Boundless Energy of Children' is a contemporary quilted textile by Ruth de Vos. The artwork is hand-dyed, machine-pieced and machine-quilted by the artist.
(c) Ruth de Vos 2014
Size: 125cm H by 152 cm W
Materials: procion fabric dye, cotton homespun, cotton batting
Techniques: hand-dyed, machine pieced, machine quilted
FREE SHIPPING ON ORDERS OVER $125 IN AUSTRALIA USING CODE: FREESHIP125
FREE SHIPPING ON INTERNATIONAL ORDERS OVER $500 USING CODE: FREESHIP500
This artworks has a sleeve stitched onto the back for hanging purposes, and can be hung using a gallery-style hanging system, or with two screws in the wall.